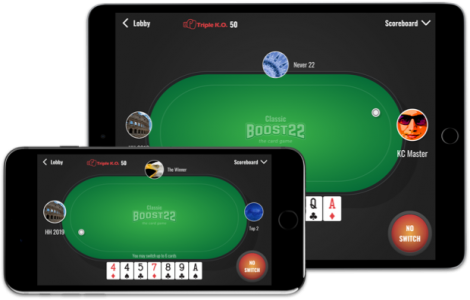 Card Game Inventors Reveal BOOST22 for Players Worldwide
Launched at Event in Denmark. BOOST22 Is a Quick and Exciting Alternative to the Classic Card Games.
Funen, Denmark: June 25, BOOST22 announces its ambitious alternative to classic card games. BOOST22 is a new free-to-play online card game that's quick, exciting but challenging and easy to learn – and there's a global competitive league for players to join.
After four months of development, 100 beta testers and more than 400 active hours played in 5.000 games; the company revealed the game at an event that attracted 96 players despite hot Danish summer weather.
Of the company's recent lively launch, BOOST22 Co-Founder and inventor of the game Mads Elholm said, "For a while, I've wondered why Poker is the only serious card game you can play online against other players. With BOOST22, we're going to change that."
He continues, "The card game, which I invented a couple of years ago, is inspired by old classical card games, have had all new gaming elements added to it – and has, of course, been digitized!"
Here's why you should download BOOST22 now and play it:
It's easy to learn, and you'll get started quickly
It's exciting and challenging at the same time
There's a global league you can compete in
Go get BOOST22 now on App Store and Google Play for free – and share it with your friend. However, first, you should go gain an advantage by quickly reading the rules so you can outplay your opponents.
BOOST22 ApS is a Danish-based card gaming company founded in 2018. Mads Elholm is our Co-Founder and inventor of the game, Henning Hürdum is our Co-Founder and Chairman of the Board and Kim Blandfort Christensen is our Co-Founder and CEO.
June 28, 2019